Faculty of Nursing has crossed a decade of existence since its inception in 2005. The faculty started offering undergraduate program in 2005, post graduate program from 2014. We offer Doctoral program also. All the courses are recognized by the INC and Tamilnadu Nurses and Midwives Council and affiliated to the Dr. M.G.R. Educational and Research Institute, Deemed to be University.
To offer quality Nursing education with significant emphasis on Research, ethical values and evolving trends on par with global standards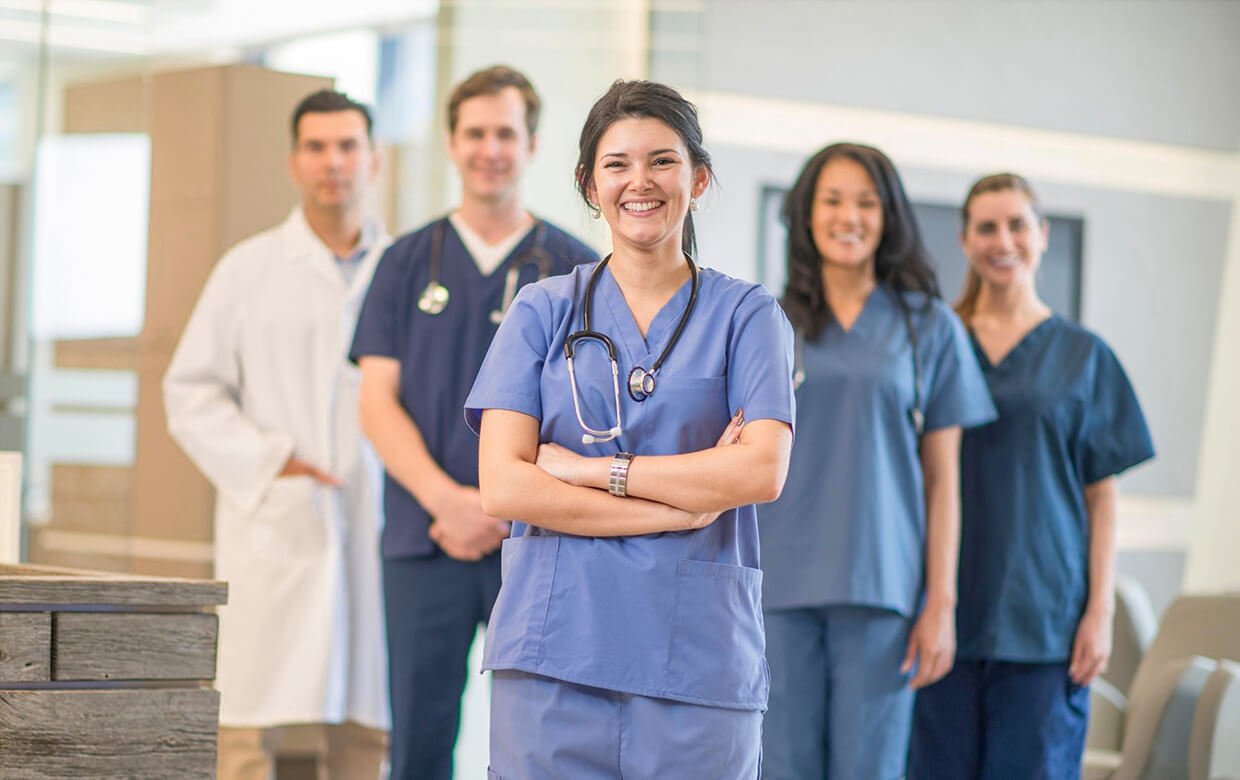 Provide strong foundation to students in Nursing, basic sciences, social sciences, education technology and soft skills in order to enhance better nursing service.
Use evidence based nursing practices to educate undergraduate and post graduate students.
Instill research inquiry skills among students in order to generate new evidences and apply them in the field of practice.
Prepare nurses with principled practical knowledge and competent clinical skills with excellent leadership qualities to serve in the field of nursing service, education, Research and administration.
Integrate the quality of compassion, service orientation and lifelong learning among students.
Program Objectives
On completion of the four years B.Sc Nursing Programme the graduates will be able to:
Apply knowledge from physical, biological and behavioral sciences, medicine including alternative systems and nursing in providing nursing care to individuals, families and communities.
Demonstrate understanding of life style and other factors, which affect health of individuals and groups.
Provide nursing care based on steps of nursing process in collaboration with the individuals and groups.
Demonstrate critical thinking skill in making decisions in all situations in order to provide quality care
Utilize the latest trends and technology in providing health care
Provide promotive, preventive and restorative health services in line with the national health policies and programmes
Practice within the framework of code of ethics and professional conduct and acceptable standards of practice within the legal boundaries.
Communicate effectively with individuals and groups, and members of the health team in order to promote effective interpersonal relationship and teamwork
Demonstrate skills in teaching to individuals and groups in clinical/community health settings
Participate effectively as members of the health team in health care delivery system
Demonstrate leadership and managerial skills in clinical/community health settings
Conduct need based research studies in various settings and utilize the research findings to improve the quality of care
Demonstrate awareness, interest and contribute towards advancement of self and of the profession