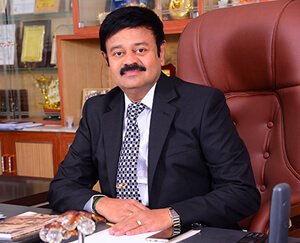 Dear Students,
I congratulate you for choosing to enroll students in ACS Medical College and Hospital noted for its emphasis on personal development and quality education.
Our main objective of establishing the Dr. MGR Group of Colleges is to create centers of excellence to impart knowledge and the latest information in various fields among students and to be of help to the weaker sections of the society.
We are convinced that "Character is the crown and glory of life".
We believe in quality education, progress through discipline, knowledge through devotion and satisfaction through service to the student community.
A.Ravikumar
Secretary